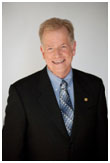 David B. Savage, BA (Econ), PLand, CPCC
Collaboration, Business Development, and Negotiation Specialist
Savage Management Ltd.
[email protected] 403-466-5577 dbs.sitegeeks.net
David brings 43+ years of expertise, experience, and leadership in oil and gas, renewable energy, health care, entrepreneurship, stakeholder engagement and conflict management. Over a ten-year period, David and partners, collaborated to develop 5 companies and 4 not for profits. Since 2007, Savage Management has focused on building capacity, innovation, and accountability in people and in and between organizations and communities.
David Savage works with leaders and organizations to advance their success through collaboration, negotiation, conflict resolution, and business development. David does this for clients with consulting, coaching, and collaboration.
Core Competencies
Negotiations and Agreement Building, Business Development, Acquisitions, Management Consulting, Strategic Planning & Execution, Sustainability Engagement and Organizational Development, Management Leadership and Team Building, Stakeholder Engagement, Business Development, Conflict Management, Executive and Team Coaching plus 360 Leadership Assessments.
Getting the right people, in the right places, with the right systems and right resources to collaborate, innovate and figure out challenges together is the best way. And, if that is not possible, then guiding the parties to the right people, principles, processes and systems to ensure everyone's interests are heard and considered is the goal.
Publications
Most are available in print, eBook and audiobook.
2019 – 2020 (In Progress)
Nobody Gets to be Right
Creating Shared Value: How to build the Best Company
Savage Trails: An Invitation to the Wilderness
The Wisdom of the Nomad Elder
2018
Better by Design: Your Best Collaboration Guide
Break Through to Yes: Unlocking the Possible within a Culture of Collaboration 2018 Edition
2017
The Collaborative Podcast Series (print, eBook and Audible) is now available. The books, which include 75 guests from eight nations) are:
Book 1: The Foundations For Collaboration
Book 2: The Collaborative Guest Podcasts
Book 3: The 10 Essential Steps
Book 4: Unlocking the Possible
2016
Break Through to Yes: Unlocking the Possible within a Culture of Collaboration
2011
Think Sustain Ability published Sustain Magazine
2003
David's Company to Company Dispute Resolution Council published the Let's Talk Handbook.
Key Corporate Experience
Savage Management, President, (founder, 1993 to present, private, consulting, oil and gas management, coaching, leadership, and negotiation training, negotiation mastery circles and leader roundtables, conflict resolution and collaboration assessments)
Oil, Natural Gas, and Renewable Energy

CEO/Director: Westar Petroleum
Vice President: Marmac Mines Ltd., Sebring Energy, TriQuest Energy, Sommer Energy, BXL Energy
Prior: Total Petroleum, Ashland Oil, Bank of Montreal, and Bank of Commerce

Collaborative Global Initiative, (co-founder, 2013 to present, international collaborative design and systems, facilitation, multi-stakeholder organization engagement, integrative discovery, coaching, and training)
Think SUSTAIN Ability, President, (co-founder, 2012 to 2016, private, consulting, thought leader roundtables and facilitation)
Related Experience
David's applicable experience in bringing together diverse and multidisciplinary organizations, associations and people to come to better collaborative solutions or procedures include:
Alberta Energy Regulator (previously known as the Energy and Resources Conservation Board), David was the co-founder of the Appropriate Dispute Resolution Program in 1999 to enhance understanding, negotiations, conflict resolution and agreement building (or, alternately process engagement where agreements may not be attainable) with a focus on energy development, landowners, and communities.
Company to Company ADR Council (C2C). David was co-founder and Chair. Formed in 2003 with over 100 volunteers to create recommendations, documentation and process improvements to the upstream petroleum industry. A total of 13 professional, provincial and national organizations (including the National Energy Board of Canada, the Alberta Energy Regulator, the Canadian Association of Petroleum Producers, Small Explorers and Producers Association of Canada, Petroleum Joint Venture Association, Petroleum Accountants Society of Canada, the ADR Institute and Canadian Association of Petroleum Landmen) signed the declaration in 2006. Published "Let's Talk: The Why and How to Manage Conflict and Improve Productivity, Profitability and Corporate Relationships".
Synergy Alberta. David was on the founding board of directors bringing together energy companies, regulatory agencies, First Nations, environmentalists, and communities to build a network of timely, trusted and respectful communications and understanding.
Oil Sands Tailings Ponds Directive. David worked with the Energy and Utilities Board to facilitate world cafes with industry operators, regulators, aboriginals, environmentalists and the public to create better regulations and outcomes concerning tailings pond remediation.
Volunteering
David's recent volunteer Director positions include:
Director: ?aq'am (St. Mary's Indian Band) Community Enterprises (part of the Ktunaxa Nation of SEBC)
Canadian Association of Professional Speakers (Calgary)
Heart and Stroke Foundation Alberta, Nunavut and NWT
Petroleum Joint Venture Association
Various Roles: Rotary International, Canadian Association of Petroleum Landmen, TransCanada Trail, and Trails BC.
Recognition
David served as President of the Petroleum Joint Venture Association 1991/92 and is an Honorary Life Member. David was awarded the Distinguished Citizen Award by Canadian Association of Petroleum Landmen in 2003.