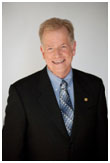 David B. Savage, BA (Econ), PLand, CPCC
Collaboration, Business Development and Negotiation Specialist
Savage Management Ltd. & Collaborative Global Initiative
david@davidbsavage.com 403-466-5577
People want to be part of a healthy, diverse, innovative, accountable, and successful team that embraces planet, people and profit. Let's make this real now.
Education
Bachelor Arts, Economics, University of Calgary, 1975
Professional Societies
Institute for Corporate Directors
Association for Conflict Resolution
Canadian Association of Professional Speakers
Petroleum Joint Venture Association
Canadian Association of Petroleum Landmen
Co-Founder
Collaborative Global Initiative (2013)
Think Sustain Ability (2010)
Global Negotiation Insight Institute (2008)
Synergy Alberta (2004)
Company to Company Dispute Resolution Council (2003)
Alberta Energy Regulator Alternative Dispute Resolution Program (1999)
Certification
● International Coaching Federation
● Art of Convening
● Nine Domains of Teams (Enneagram)
● Professional Landman
KEY SERVICES AND PUBLICATIONS:
Savage brings over 41-years expertise, experience and leadership in oil and gas, renewable energy, health care, entrepreneurship, stakeholder engagement and conflict management. Over a ten-year period, David and partners, collaborated to develop 5 companies and 4 not for profits. Since 2007, Savage Management has focused on build capacity, innovation and accountability in people and in and between organizations and communities.
David Savage works with leaders and organizations to advance their success through collaboration, negotiation and business development. coaching, consulting, digital and in-person education, master classes and integrative assessments and tools are keys.
A progressive offering for organizations and leaders is custom designed for the specific organizations and needs. Here is a sample of the flow of offerings that build skills, relationships and success:
a) Exploratory analyses and focus,
b) Collaborative Leadership 360 Assessment,
c) Negotiation Mastery Circles,
d) Process redesign,
e) Business development, leadership and team development program and agreements,
f) Collaborative Workbook for teams and individuals to advance their awareness and re-create their relationships,
g) Webinars, workshops, books (hardcover, eBook and Audible), videos and podcasts (24 with 46 guests), and
h) One-on-one and team coaching.
Savage's book Breakthrough to Yes: Unlocking the Possible within a Culture of Collaboration was published March 2016 and is available at major bookstores internationally in hardcover, eBook and Audible. Savage, also, hosts a weekly business radio show/ podcast; Breakthrough to Yes with Collaboration. In his book and podcasts, Savage has interviewed over 170 guest experts.
Learn to Talk: Talk to Learn is David's upcoming Fall 2017 book. In 2003, David's Company to Company Dispute Resolution Council published the Let's Talk Handbook. In 2011, Think Sustain Ability published Sustain Magazine.
David's recent volunteer board positions include ?aq'am (St. Mary's Indian Band) Community Enterprises (part of the Ktunaxa First Nation of BC), the Canadian Association of Professional Speakers (Calgary) and the Heart and Stroke Foundation Alberta, Nunavut and NWT. David is Director of the Canadian Association of Professional Speakers- Calgary Chapter. He, also, is an active volunteer for the TransCanada Trail, Trails BC, and Rotary International.
In 2016, Savage spoke at the Haskayne School of Business at the University of Calgary, in California, Alberta and British Columbia. His focus is "Creating Shared Value is the Destination; Collaboration is the Way." Collaboration and CSV is integral to profit maximization and is the best way to attract the best and brightest future leaders to your organization.
Savage YouTube Channel is; https://www.youtube.com/user/savagemanage/videos
VoiceAmerica Channel is; https://www.voiceamerica.com/show/2492/break-through-to-yes-with-collaboration
CORE COMPETENCIES:
Negotiations and Agreement Building, Business Development, Acquisitions, Management Consulting, Strategic Planning & Execution, Sustainability Engagement and Organizational Development, Management Leadership and Team Building, Stakeholder Engagement, Business Development, Conflict Management, Executive and Team Coaching plus 360 Leadership Assessments.
Getting the right people, in the right places, with the right systems and resources to collaborate, innovate and figure out challenges together is the best way. And, if that is not possible, then guiding the parties to the right people, principles, processes and systems to ensure everyone's interests are heard and considered is the goal.
TESTIMONIALS:
"David Savage is deeply insightful and highly intuitive. He is a skilled and highly regarded practitioner with a strong sense of ethics and values. He has a profound commitment to personal and organizational transformation and can be counted on to be honest, resourceful and supportive. I recommend him highly." Ken Cloke, Founder Mediators Beyond Borders.
"David brings rare qualities to his work with any group. His focused presence quietly draws others in the room to attention and intention. David's genuine curiosity, open mind and rigorous belief that a diverse group of people can bring their honest best to any (difficult) task, sets a tone that makes that not only possible, but likely." Gary Ockenden, Columbia Basin Trust
"From facilitating Heart and Stroke Foundation (HSF) employee development sessions to coaching leaders to serving on our HSF Alberta Board, Dave has endless ideas, intuition and initiative. David Savage is a true Friend of the Foundation." Donna Hastings, CEO, Alberta, NWT & Nunavut | Heart and Stroke Foundation.
403-466-5577
Let's Unlock Possibility with Collaboration
Building capacity for parties to negotiate, collaborate and reach agreements
that serve the business, the community and the environment.